NCR Counterpoint Mobile

Mobile Solutions for NCR Counterpoint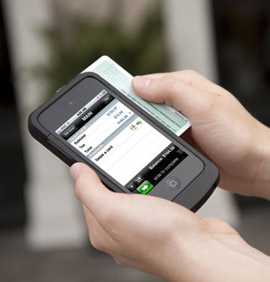 Remote Credit Card Processing
Use our iPhone® SLED interface to process credit cards away from the sales counter

NCR Counterpoint Mobile brings retailers out from behind the counter to interact directly with customers.

Run your business from the sales floor, as you help customers find products and ring up sales right on the spot. Mobility also means you can sell your products wherever your customers are gathering: events, sidewalk sales and trade shows. With NCR Counterpoint Mobile, your clerks can provide customers with targeted expertise and faster service. Benefits include:

• Redefining the sales experience
Turn your cashiers into retail sales consultants, providing targeted assistance when and where customers need it. NCR Counterpoint Mobile helps you deliver on your brand promise of being an exceptional service provider and maximizes sales by serving
your clientele at the point of decision-making.

• Providing rapid answers to customer questions
Use the item lookup functionality to check inventory counts instantly.
Your sales people will never have to go to the storage room to
check stock again.

• Accelerating the checkout process
Cashiers can take transactions directly to customers, reducing long queues at POS terminals and improving the shopping experience for all.

• Connecting with customers
NCR Counterpoint Mobile enables clerks to engage with customers more fully: answering questions and providing faster sales support.
In addition, your clerks can capture customer data to use in future email marketing campaigns.
Read More