NCR POS Terminal / P1532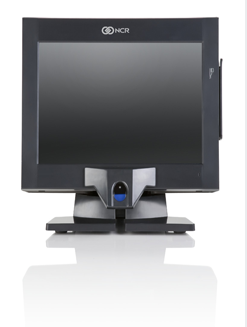 NCR P1532
The NCR P1532 is the newestproduct within NCR's mainstream line of POS terminals for the specialty retail industry.

The NCR P1532 is NCR's mainstream line of POS terminals for the specialty retail industry. The highlights of its open platform include a highly-efficient, dual-core Intel Atom processor for greater performance, a bright 1024x768 LED color main display with a resistive touchscreen, lower power consumption and a reliable, stylish design. The mainstream POS terminal has been engineered and manufactured to provide sustainability, non-stop reliability, maximum uptime and a low total cost of ownership.

• Serve customers faster
The NCR mainstream POS terminal combines superior processing power with top reliability. Increase your speed of service without sacrificing ease of use for your staff.

• Gain product stability
By using Intel's embedded processor family, the P1532 offers product stability for many years unlike the traditional consumer devices that have short processor life spans. This provides a consistent configuration which is critical for rollouts that might last several years.

• Install it anywhere
Our mainstream terminals can be used anywhere you need them,
with rugged enclosures, fanless cooling and solid-state technology
that can withstand spills without interrupting service.

• Connect it to everything
Connectivity is maintained with four RJ12, three standard USB ports, one powered USB 12V and more. Connect directly to all the devices you need to serve your customers quickly and at low cost.

• Add displays to engage your customers
Our 2x20 and 7" widescreen customer displays enable your customers to view orders, increasing order accuracy. Display advertising, promotions and specials to capture
NCR POS Terminal / XR7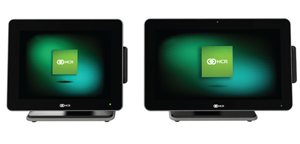 The NCR XR7 is the newest product within NCR's mainstream line of POS terminals for the specialty retail industry.

The NCR RealPOS XR7 features a stylish all-in-one design, best-in-class performance, exceptional versatility, plus the ruggedness and data security you need for mission-critical store environments. Simply stated, it's POS Perfected.

• Brains and brawn meet beauty to give you one impressive point-of-sale
They say beauty is only skin deep, but not true with the NCR RealPOS XR7—Sure it has a sleek, modern appearance with its slim profile, zero-bezel design and elegant styling that sets it apart from other point-of-sale solutions, but that's only part of the story. It's powered by 4th generation Intel® Core™ processor technology—an energy efficient powerhouse—to deliver amazing performance and future-proof your investment. To top it off, it's smart too. On-board "odometers" capture vital health and usage statistics so we can keep you up and running and keep your customers coming back for more.

• Service your customers faster…and look great doing it
We understand how important it is to provide an exceptional experience for your shoppers. That's why the NCR RealPOS XR7 delivers the performance you need in a stylish and versatile design that will blend seamlessly in virtually any retail environment enhancing your brand image. As an added bonus it provides multi-touch and gesture support to make it easy for users to interact in a way that is most familiar to them in their everyday lives. Gesture interactions not only enhance the user experience, but also help you ring up those sales faster.

• Because one size doesn't fit all
The NCR RealPOS XR7 is available with either a 15" standard format or 18.5" widescreen touch display. This flexible platform makes it an ideal choice for use as either a POS or a kiosk and its versatile design lets you assist customers just about anywhere. Place it on a tabletop, kiosk pedestal, or even hang it on a wall or a pole—it fits wherever you need it most and saves space to give you extra room for customer service. You can also customize your solution with integrated options including an encrypted magnetic stripe reader (MSR) and a family of customer facing displays.

• Reliability and peace of mind…for you and your customers
The NCR RealPOS XR7 was designed to offer the sophisticated elegance of consumer grade technology, but with the robustness and reliability of industrial grade quality—giving you the best of both worlds. With its rugged die-cast aluminum chassis, long life LED display, projected capacitive touchscreen, and enterprise class solid state drive (SSD), the RealPOS XR7 is built to last. Our comprehensive environmental and compatibility testing, along with stringent manufacturing standards, helps ensure your system will provide years of dependable operion.at

Ensuring the security of system data and safeguarding customer transactions is of critical importance for retailers. The NCR RealPOS XR7 has an encrypted MSR and also offers Intel® Advanced Encryption Standard (AES) solid state drives to help give you peace of mind.

• The bottom line
The NCR RealPOS XR7 represents the latest evolution of our design and usability thinking around point‑of‑sale terminals. The product form, materials and user interface builds on over a century of knowledge and global experience. The result is a culmination of design, functionality, and quality that goes beyond any point‑of‑sale solution in the market. After more than 130 years in the business, we are proud to have reinvented the POS.
Read More